Beach Flag Production Workshop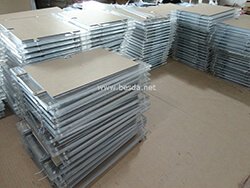 LED Light Box Production Workshop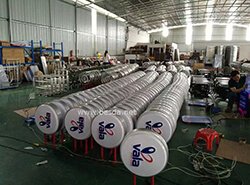 LED Outdoor Signage Production Workshop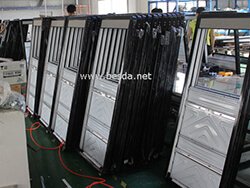 LED Walking Billboard Production Workshop
Besda Development Co., Ltd
Foshan Office:
Tel: 86-757-8938 9313
Fax: 86-757-8938 9313
Email: [email protected]
Website: www.besda.net
Guangzhou Office:
Tel: 86-20-8938 9313
Fax: 86-20-8938 9313
Email: [email protected]
Website: www.besda.net
ABOUT US
Besda Development Company Limited has been a professional manufacturer & provider for Advertising & Promotion products for global market since 2010. Besda is focusing on customers requirements tailored to local market & project requirements. Our products have high quality, with competitive pricing. Besda is warmly welcomed in more than 200 countries.
What We Offer?
Besda Products:
* Advertising Flags & Banners: Beach Flag(advertising flag Teardrop flag,  Feather flag, surf flag, wind banner, convex flag, Beach Flag Leave Shape, Beach Flag Lantern Shape, fly banner Cup Shape, etc); POP Banner(Golf banner, A frame banner, POP Banner Vertical, POP Banner Horizontal, POP Banner Triangle shape, etc); Waveline Series(Tension Fabric Display).
* Advertising LED Light Box, Display & Signages: LED Ultra Thin Light Box, LED Magnetic Light Box, LED Crystal Light Box, LED Backpack Light Box, LED Motion Light Box, LED Motion Light Box, LED Magic Mirror, LED Ice Bucket, LED Writing Board, etc.
* Advertising Tents, Promotional Gazebo & Marketing Tents: Advertising Pagoda Tents, Dome Tents, Star Tents, Table Covers, etc.
* Hot Items: Advertising EL Series( EL Advertising Poster, EL Window Cling, EL T-shirt, EL Cap, EL Floor Mat, EL POP, EL Light Box, EL Car Sticker, EL Tape, EL Mask, EL Glasses, EL Bracelet, etc); Transparent LCD Display(with different size like 12inch, 22inch, …42inch, 46inch); 3D Holographic System(showcase, Pyramid, single side, or 3sides & LED Fan Holo Advertising Display with 2blades, 4blades, 42cm, 50cm, 60cm, & 100cm.); Interactive Projection Display(Floor & Wall System).
Besda not only provide clients products, but ideas, products, solutions & after sale service. We are team work with clients, for long term partnership cooperation.
Besda Development Company Limited is growing together with customers while improving & progressing steadily. We have been committing to develop processing technology and produce new series products. Every humanistic & unique design reflects the conception and exquisite process of Besda.  Our purpose operating is not only to make sure all of our products can meet customers' satisfaction and end users' confidence, but far more than expectations.
Why Choose Us?
Besda Advantages:
* Professional Team Management: We are in this field with 10+years experience with professional engineer, workers & sales team.
* High Quality Products: We have a strong QC team to make sure all Besda products with high quality.
* Excellent Service: Your questions & queries receive a reply within 24 hours. We are always with you, we consider customers as a team, we think from customer's side all throughout the whole process of ordering, production, shipping & after sales.
* Fast Delivery: We have a flexible team to ensure short-term production & fast delivery.
* OEM & Customized Design: Besides the standard products, we also warmly welcome our customers with OEM design and customized ideas. The Products can be our standard design, or customized design, with stylish & human being friendly design, which more practical in advertising to meet end user's needs to attract audience attention.
Besides the standard products, we also warmly welcome our customers with OEM design and customized ideas. In addition, we provide customer service for searching other products, inspection, & shipping if customers are not able to come to China.
Please update us your requirements, we will provide you the suitable solution and will be your reliable long-term advertising solution partner to work out a successful solution for you! We Make Your Brand Lively, Besda–Your Reliable One Stop Advertising Solution Partner!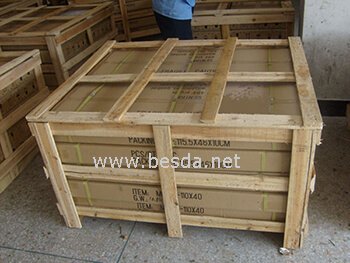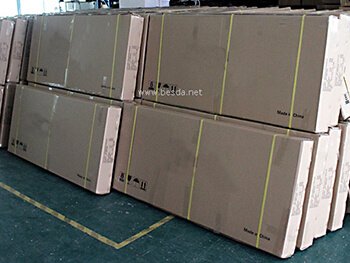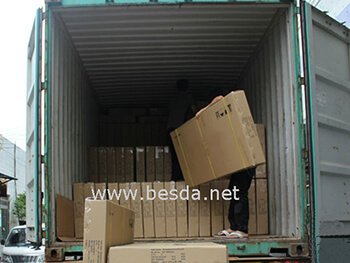 Magic mirror packing, wooden box packing
LED walking billboard packing